About Us
We design, build and launch your website.
Digital Launch was founded in 2017 in Vietnam by UX/UI specialist Laura and coding expert Guido with a mission to create a high quality digital brand awareness agency in Vietnam.
We provide a full digital service to help clients become visible to their target audiences. Websites and digital marketing are our specialties. We have all resources in-house to digitally launch your brand.
We work for companies from 1 to 80.000 employees. Our fast growing international team is 10 people in size, with another 10 freelancers and part time workers.
You choose us if you are working with deadlines, targets, budgets and understand the difference between the ok and the perfect. A typical client is launching their brand in Vietnam, SE-Asia or Europe.
Digital Launch head quarters is Ho Chi Minh City, Vietnam District 3, but we are available all over the world.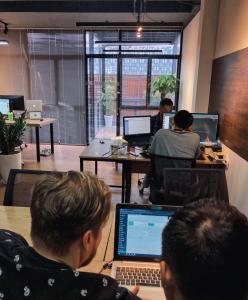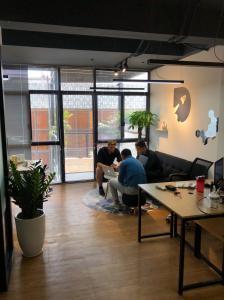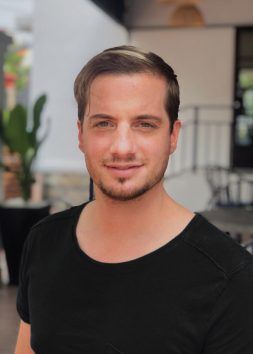 Guido Branderhorst
CEO & Sales
I started out building computers and got into coding and designing during my studies. I freelanced first and later started a webdesign company in the Netherlands. I've been an entrepreneur in media all my life and have worked with big companies like Sony, Discovery and Ahold, but also with the barber around the corner. In 2014 I decided to move to Asia and connected with Tin and Laura. You'll meet me when things become technical at Digital Launch. I'm an active networker, feel free to add me to your social media.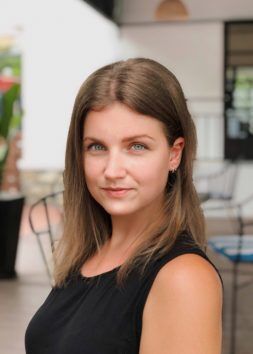 Laura Tool
COO & UX/UI Specialist
I am a User Experience Designer and have worked for big agencies in Europe and South East Asia. My heart is at UX design but I also have a lot of experience in UI and digital designing. I've always been working on making websites and platforms user friendly and was involved in many prize winning projects including a Silver and Gold Cyber Lion in Cannes. I'm the person you'll meet in anything involving design. Feel free to contact me for inquiries.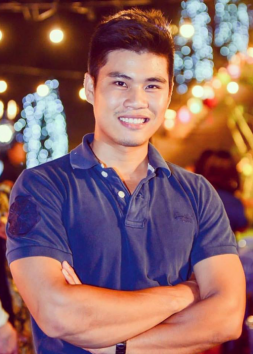 Tin Nguyen
Finance & Sales Executive
I have an accounting and finance background and met up with Guido in my previous company. Together with Laura we started Digital Launch where I took care of the organizations legals, accounting and finances. I've always been interested and good in connecting with people and finding out what they want. Today I help people get results at Digital Launch as a sales executive. I love to travel and am an entrepreneur by heart. For inquiries or network introductions feel free to connect below.
Ready to launch? Hit the button.