Search Engine Optimization: How to Create Great SEO content in Digital Marketing
The SEO content strategy is considered the driving force behind the entire digital marketing campaign. The purpose of an SEO content strategy is to help you create an action plan to achieve both short and long-term goals.
Ultimately, search engine optimization is very important to bring more traffic and customers to your website and business. The strategy is effective when it contains crucial keywords and audience insights that help your business and your digital marketing strategy in developing effective keyword-focused and audience-focused plans.
Basic Building Blocks of Search Engine Optimization
To learn how to build a content and SEO strategy, let's first focus on two basic building blocks of both content marketing and search engine optimization:
The Audiences
Search engines, particularly Google, have worked tirelessly to understand and better serve their users. As a result, we should pay more attention to the audience.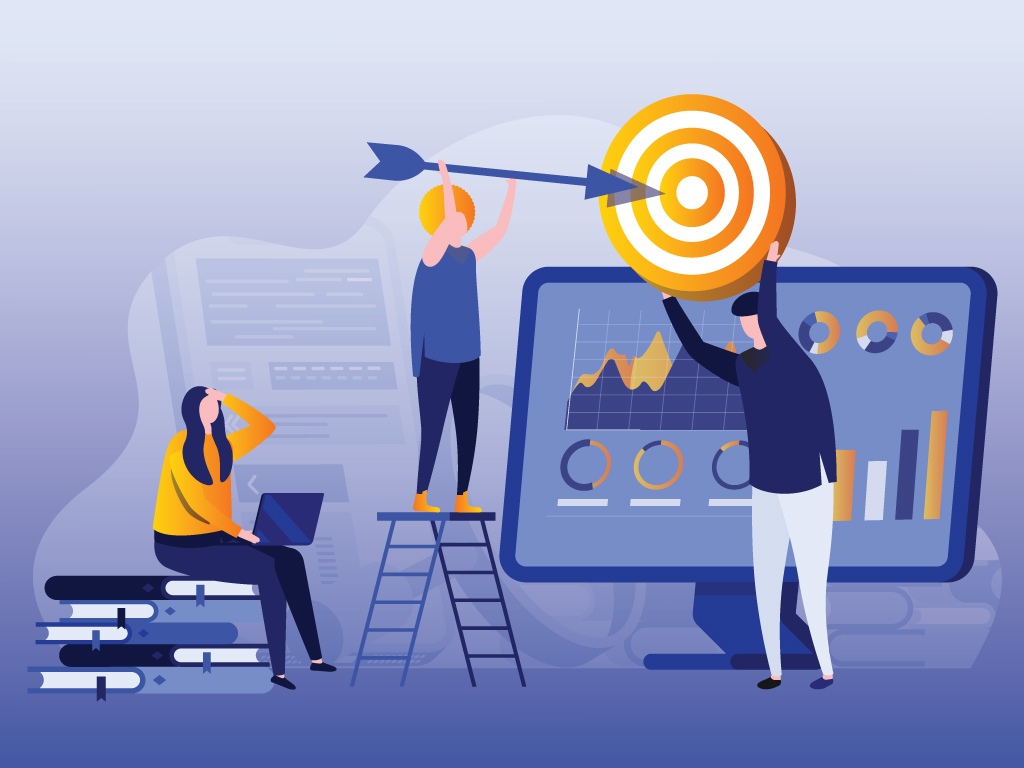 The evolution of the algorithm and its endless updates are focused on providing search engine users with the most relevant, most accurate and most reliable information based on what users are searching for. It is undeniable that content and SEO strategies must focus on target audiences and how content and products/services can be better situated and designed to assist them the most.
The Keywords
Keywords are also very important in SEO, which is considered the language of the SEO strategy. To analyze keywords and content, search engines crawl websites and pages, which will examine how they are used, linked, and related to one another. These signals inform search engines about how your audience is reacting and interacting with your content, relating to the keywords they are looking for.
Here's the example that AHREFs crawls the organic keyword rankings:

Moreover, nowadays, user experience plays a significant role in search engine optimization rankings, as well as users' actual decision-making. Therefore, the purpose of effectively chosen keywords is to remember users' journey. That way, when your target users search for your target keywords, search engines will easily display your SEO content.
An Audience-Focused & Keyword-Focused Strategy
With the above explanations, your business should both combine an audience and keyword-focused strategy to ensure the effectiveness and optimization of your SEO content strategy.
Keyword research is more simple as we have many tools that can discover how your target users talk about topics relevant to your business. However, the business may lack a deeper understanding of your audience. Therefore, we need to build buyer personas to have better SEO targeting.
Understanding your audience at a deeper level includes content and SEO strategies, you need to answer these questions: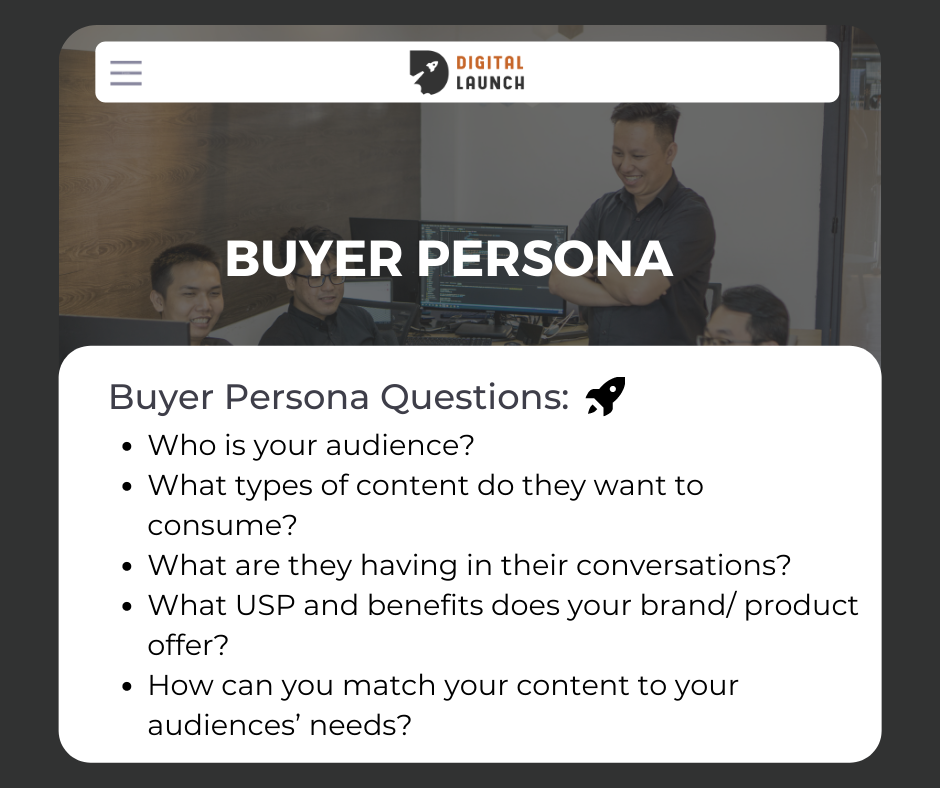 Collecting this data to create buyer personas that can assist your business in understanding some common characteristics found in your target audience. This enables you to comprehend the concerns of your target audience. You will be able to find unique content that directly targets your audience once you have identified the intersection between your brand value and the needs of your audience.
As a result, combining effective keywords and buyer personas is critical in creating targeted content for your search engine optimization and social media marketing efforts.
Content Strategy and SEO Strategy Combination
It is vital to keep in mind that your content and search engine optimization strategies should be consistent. Since we've already discussed and established the importance of the user, answering the following questions about your target audience will help you determine the focus of your strategy:
What is their conversion flow of users on the website?
What questions or difficulties did they face along the way?
Answering these questions thoroughly and comprehensively will help you determine whether your target audiences are having difficulty finding your content or are attracted to it. By combining content and search engine optimization strategy; as well as focusing on both audiences and keywords, your website will easily drive more organic traffic and have higher chances of converting users to the next journey. Remember that you must understand their journey in order to create scenarios that provide value to them and encourage them to convert.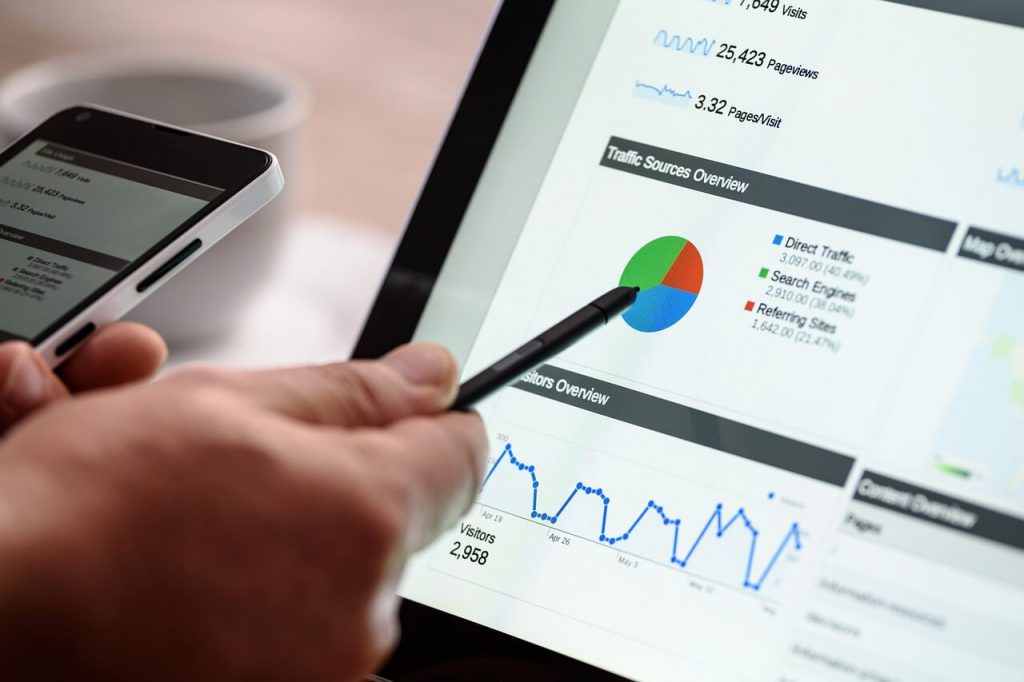 Note: Your SEO Strategy should strike a balance between optimizing existing content and creating new content. You should first determine where you want to focus your strategy. Once your roadmap has been developed as details, metrics, KPIs, and goals, you can begin developing your SEO strategy, ensuring the quality of the strategic optimization and enhancing the conversion flow of users.
In short, content is a core pillar of SEO and vice versa, so the two must be taken in conjunction with each other to be successful.
How to Create Your Content & SEO Strategy
The following steps will help you have a better understanding of the process of creating your content and SEO strategy.
A. Set Your Goals
In the digital marketing field, Setting goals allows you to better understand the strategy and guides the SEO content strategy in the right direction. A goal is set that does not have to be achieved, but it is part of the continuous improvement process. Avoid setting unrealistic goals and make sure your goals are relevant to the growth of your business. As a result, your strategy will have a greater business impact.
Tips: Setting your goals clear, realistic, time-bound and measurable.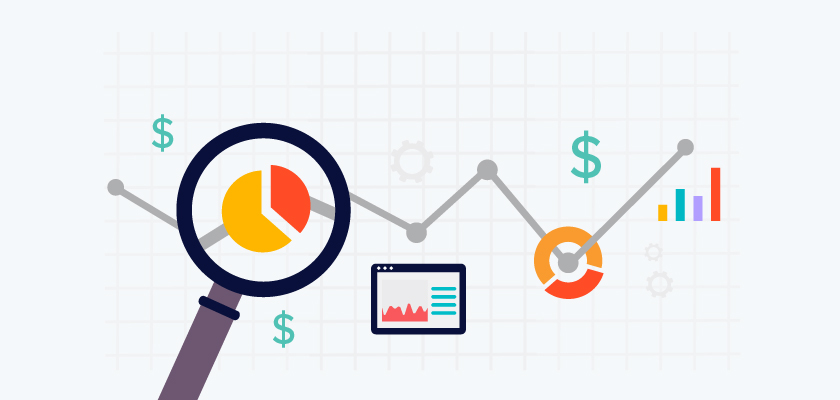 B. Find Your Target Audiences
The more focused your definition of your target audience is, the more effective your content and SEO strategy will be. There are various research tactics that can help you paint a more detailed picture of your User.
Furthermore, you should conduct and analyze your competitors' content to determine what they are doing well, as well as gaps and opportunities to better meet the needs of your target audience. Here are some online digital marketing tools that you can use to gain a better understanding of your target audience: social media, SEMRush, AHREFS, etc.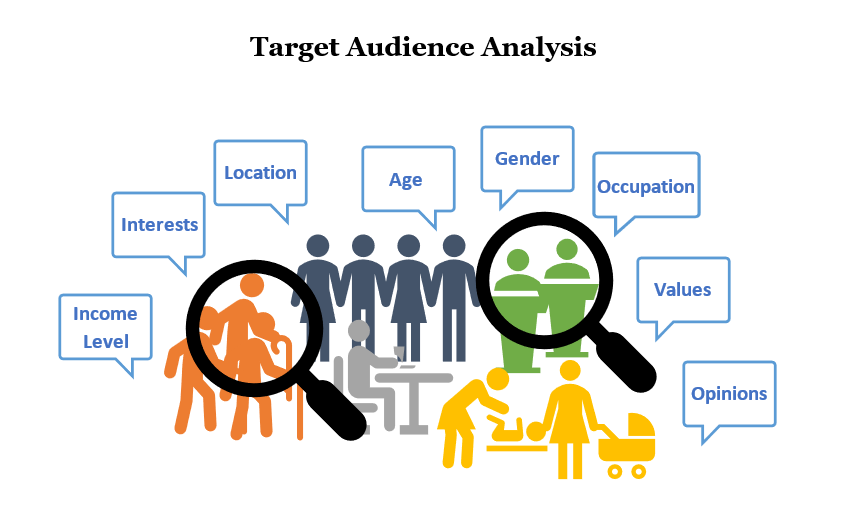 C. Make A List Of Topics
To make a strong SEO content strategy, make a list of 10 words and terms related to your products/ services. You can use some SEO tools such as Google Keyword Tool, AHREFs, SEMRush or GrowthBar to research these words, determine their search volume, and come up with variations that make sense for your business. That way, you are able to develop these topics with popular short-tail keywords, but keep in mind that you don't specifically dedicate blog posts to these keywords. In other words, these "short tail keywords" are the overarching topic for your content creation.
You can utilize the search volume and competition as metrics, you should create a list of 10-15 short-tail keywords that are relevant to your business and are being searched by your target audiences.
D. Conduct Keyword Research
At this point, you should use available tools such as AHREFs or SEMRush to find long-tail keywords that will assist you in determining the best keywords targeted in your chosen topics. Using long-tail keywords in blog posts will assist you in explaining your specific topics to your target audiences. This will help you attract people with varying levels of interest and concerns, resulting in more entry points for people who are interested in what you have to offer.
Keep in mind that: the more specific your content is, the more specific your audiences' needs are, and the more likely your audience will convert to the next customer journey. This is how Google determines the value of the web pages it crawls, allowing your website to rank higher.
E. Create A Consistent Blogging Schedule
Every blog post does not have to be associated with a topic cluster. It's also beneficial to write more about additional topics of interest to your audience in order to establish credibility with Google's algorithms. Keep in mind that writing a blog at least once a week. Remember you are blogging primarily for your audience, not search engines, so research your target audience/ market clearly and write about things that attract them. It would be more beneficial to develop a content strategy to stay consistent with your audience and goals.
F. Strengthen Your Link-building Plan
One of the most important processes in SEO content strategy is link building. This is the process of attracting inbound links (also known as backlinks) from other websites on the internet. In general, sites with more authority that link back to your content have a greater impact on your rankings.
Dedicate some time to develop an effective backlinks strategy. You can begin by exchanging links with some local businesses, or you can write a few blog posts and share them across various social media platforms. You can also inquire about guest blogging opportunities on other blogs to enhance search engine optimization.
G. Measure and Update Your Tactics
There are some common data to track, such as leads, organic traffic, engagement, and more. Determine how you will measure campaign success by defining what data you will need to analyze in relation to your goals. Data measurement will help you understand what is currently working and what needs to be improved in order to optimize your strategy. It is critical to track metrics in order to gain a better insight of your campaign's overall process. You can track organic traffic with your preferred web analytics tools or create your own dashboard in Excel or Google Sheets.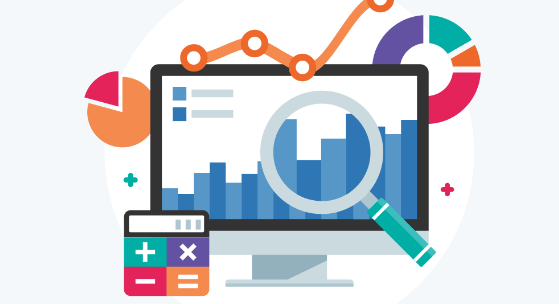 With the clear SEO content strategy combined with the keyword & audience-focused strategy, your website will drive more organic search traffic, increase conversions and capture more visitors. Each component of SEO content strategy has an intimate relationship and has a direct impact on its effectiveness.
Want to optimize your SEO content strategy? Contact us to start your Search Engine Optimization (SEO) Campaign today!